Book of Korvald
Release date: COMING SOON
Publisher: Shady Corner Games
SHADY 18+
Strong Language
Strong Sexual Content
Animated Violence
Get ready to embark on a gripping adventure with Book of Korvald! The Book of Korvald takes you on an epic journey through Norse mythology, following the adventures of a previously unknown scribe and his alliance with a powerful supernatural being known as "Qhroth'un".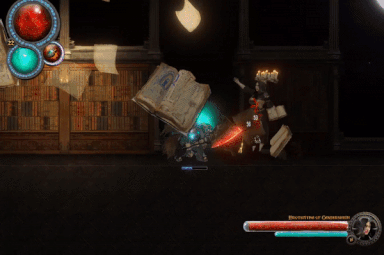 The history of Norse mythology is said to have been preserved through oral traditions exclusively, but this is not the truth. You'll discover that Norse clans had a deeper, more complex history than what was passed down in oral traditions. Written sagas were intentionally destroyed to preserve the reputation of royal families and the church, but Korvald refused to let his stories be silenced. Now, you can experience the epic tale of a hero who fought to preserve a forgotten history and unlock the secrets of an otherworldly being
---
---
Even More To Behold
Enter the history books here!