SHADY LEWD KART
Release date: Mar 2, 2020 (Early Access)
Developer: Molegato
Publisher: Shady Corner Games
SHADY 18+
Strong Language
Strong Sexual Content
Animated Violence
Shady Lewd Kart takes go karting party games and mashes it with a dating sim to give you fast power sliding game play, sexy power-ups and lewd unlocks. The first ever Ecchi Kart game!  Powerslide around crazy tracks from ghost houses, speedways and even some of your favorite lewd games. Pick up as many dating items as you can and present them to the 'Pitgirls'.
Unlock lewds in a gallery jam packed with sexy content. Play along with your favorite racers, unlock their stories and help them to get laid!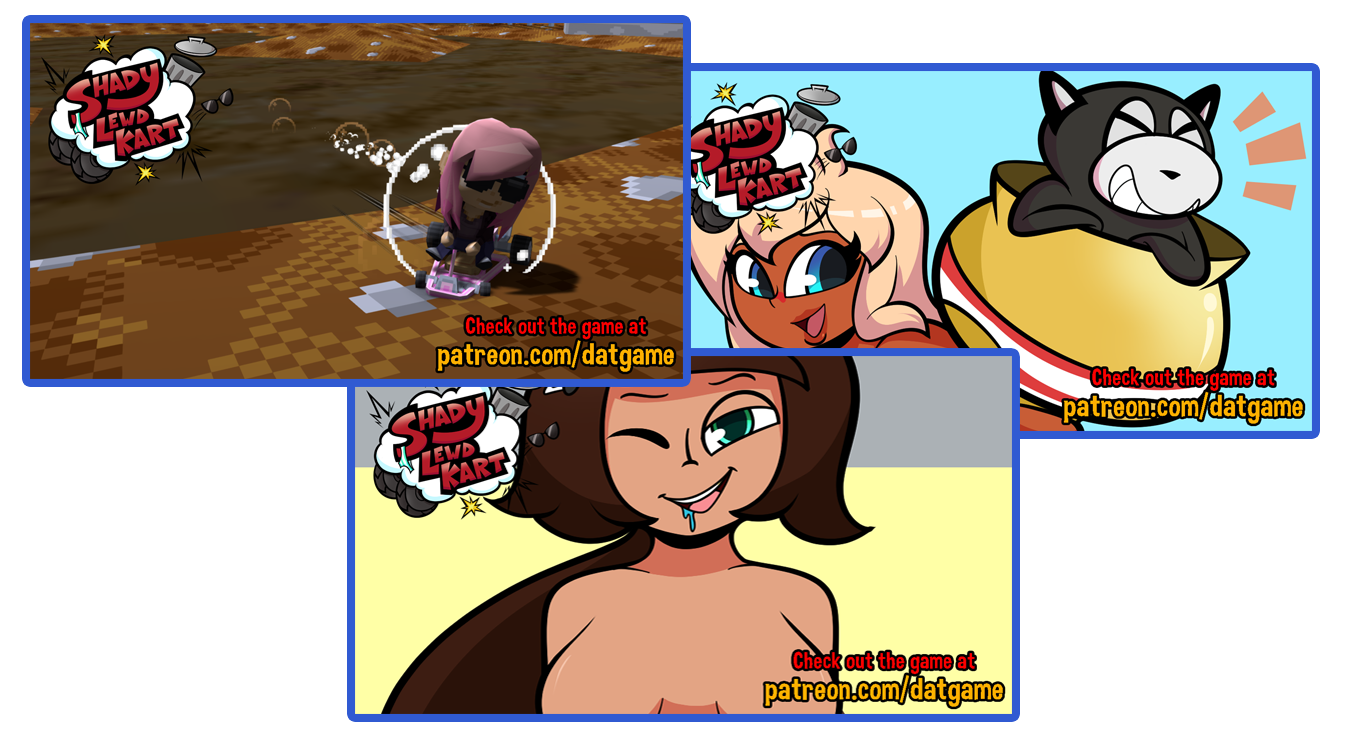 What would a racing game with lewd character be without guests? We have over 45 characters from your favorite ecchi games across the globe, making this the BIGGEST crossover in the sexy community!














So what are you waiting for? Try it out today!